Raksha Bandhan is one of the most popular festival in Hindu community particularly in India and some other parts of South Asia including Bangladesh, Nepal, Bhutan and few other countries. It is a ritual of developing the bonding between a brother & a sister. Raksha Bandhan is also written as Rakshabandhan , and in some parts of India and few other countries, it is called as Rakhi Bandhan too.
What is Raksha Bandhan?
"Raksha Bandhan," originally came from Sanskrit Language, which means "the bond of protection or care." Creating an obligation of taking care of a woman as a sister by a man as a brother is the main objective of this ritual. Raksha Bandhan is traditionally an annual rite of Hindu. On this day, sisters of all ages tie an armor around the wrists of their brothers, which is popularly called the Rakhi. They believe that this talisman is a symbol of protecting their brother from spiritual harms and the symbol of their bonding. Don't be fool to think that sisters do that in return of nothing. They receive gifts in return from their beloved brothers. But there is nothing harsh. This tradition spreads love between each other of the siblings.  They take the responsibility of their potential care in the future whenever they need.
Why is Rakhi Celebrated – Significance Of Rakhi
In the Indian sub-continent, most of the women feels unsecured even after having marriage. A little thought of insecurity always remain in their mind that "what if my husband leave me?", "what if my in law's family members don't behave well with me?" In that case, she always feels safe if she has a brother. Whatever the situation is, most of the time a brother come forward to help or protect his sister first. This ritual of Rakhi Bandhan makes a reminder of that responsibility of a brother to his sister. That was just an example. But not every in-law's family members are bad. Even in some cases, women tie Rakhi (thread) to his brother in law too. It's the matter of bonding between these two people. Brother can be anyone. A male friend also can play the role of a brother for a woman if she need. So, this is not necessary you should get stuck on sending a friend friendship message only on "Friendship Day". You can make your friendship stronger than the past on this Raksha Bandhan.
When is Raksha Bandhan 2022 ?
On the basis of Hindu lunar calendar, Raksha Bandhan is clebrated on the last day of the  month of Shraavana, which usually falls in August. According to that continuity, Raksha Bandhan 2022 is going to be held on Thursday, August 11, 2022.
RakshaBandhan Quotes for Sister
On the occasion of RakshaBandhan, I want to send all my love and good wishes to my dear sister who has always been my best friend!! Love for my
We gain and lose things everyday. But trust me on one thing. You'll never lose me. I will always be here. Happy Raksha Bandhan!
Sisters are for sharing laughters and wiping tears. Happy RakshaBandhan!
This RakshaBandhan, I pray to God that, may our bond of love continue to grow stronger with each passing year.
Nothing in this world is better than having a sister. Happy RakshaBandhan!
This one is the most wonderful relationship that I share with my sister! I am so obliged to God for gifting me with such a wonderful and protective sister. A heartfelt Raksha Bandhan to my dear sister!!
We laugh and cry, we play and fight. We shared moments of happiness and sorrows, which made our bond stronger. Happy Raksha Bandhan to you Sister.
I don't deserve to have you as my sister. You have done so much for me since I was little.
Remember when I used to pick on you when we were kids? You got the best of me a few times as well. I miss those days. It was a fun time in my life. Sometimes I think you can read my mind. If you can read my mind, then you already knew that anyway.
A sister is a little bit of childhood that can never be lost. Happy Raksha Bandhan!
RakshaBandhan Quotes in Hindi
Kabhi mitha kabhi khatta,             Kabhi ruthna kabhi manana              Kabhi dosti kabhi jhgda            Kabhi rona aur kabhi hasna,            Yeh rishta hai pyaarka               Sabse alag sabse anokha Happy Raksha Bandhan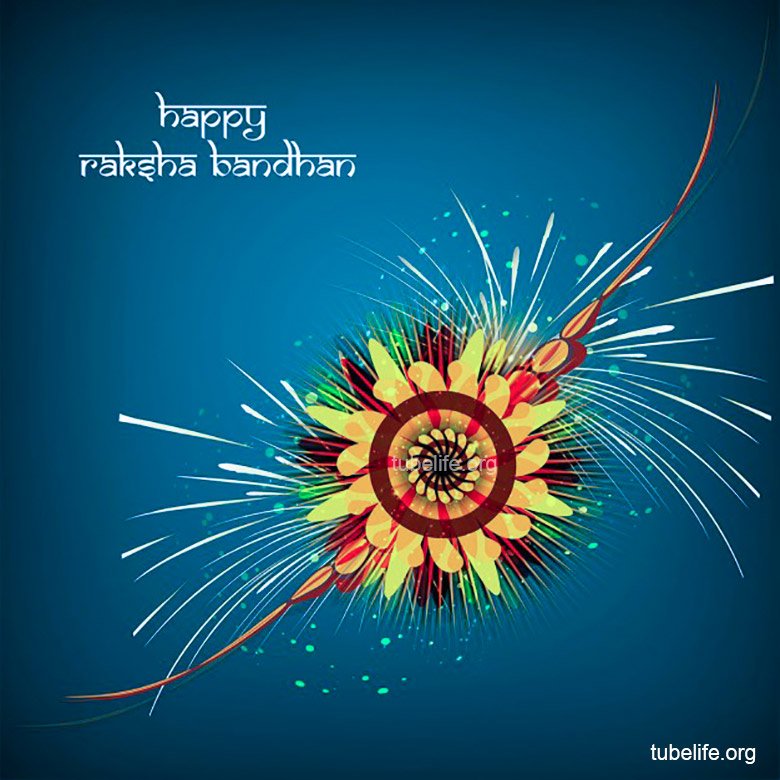 Aajkal ayi kyun hai sunisi             Mithai bhia aj phikisi lagtihai             Mere payare Bhaiya               Missing You on this auspicious occasion of Raksha Bandhan
Aaapko Bill Gates ki Safaalta, Mittaalka Khaazana, Aur Monaalisa ki muskuraahat mile, Shubh Raksha Bandhan 2022.
Phoolonka haar Aaya Saawanka mahina Aur Rakhika tyohar Jismen hai jhalakta Bhai-Bahanka pyaar Raksha Bandhan Mubarak ho Didi!
Ye Lamha Kuch Khaas Hain,                       Behan Ke Hathon Mein Bhai Ka Haath Hain,                           O BehnaTere Liye Mere Pass Kuch Khas Hain,                          Tere Sukoon Ki Khatir Meri Behna,                      Tera Bhai Humesha Tere Sath Hain…  Happy Rakhi Sister
Phoolonka taronka sabka kehna hain, Ek hazaron main meri Behna hain. Wish you a Happy Rakhi.
Rakhi Message for Big Brother
I have realized over the years that how lucky I am happy to have you as my bother. I love you and hope that God showers you with his blessings. Happy Raksha Bandhan my brother.
Dearest bhaiya, you are the one who completes my life with your love and affection, care and support…. I wish that you are blessed with choicest blessings of Almighty…. Happy RakshaBandhan to you.
We make a good team. You are the fun one, and I am the smart one. Happy Rakhi Bhaia!!
Dear bro, on this Rakshabandhan, I commit that I will protect you from all hurdles of life. Your loving sister.
Rakhi is that one occasion to remember what a great brother you have been and to celebrate that. Hope you get all the success in life. Happy RakshaBandhan!
Today is the day to celebrate our bond of love… the day to thank God for sending us as brother and sister… the day to make promises and fulfill them…. Wishing you a very Happy Rakhi.
No matter where we are in the world, I know I have a brother looking out for me. You are my superhero when I need you. Happy Raksha Bandhan.
I do not know if I have expressed my love for you but I want you to know how grateful I am. You have been there for me whenever I needed you. Happy Rakhi my dear brother.
Though I have my own family now, I will always have a special place in my heart for you. We were friends as children, and we always will be. Shubh Raksha Bandhan.
Thank you for never sugar coating the truth. I need you to keep me balanced when I have wild ideas. You need me in order to keep you busy! Happy Rakhi Bandhan.
Rakhi Wishes for Bhaiya and Bhabhi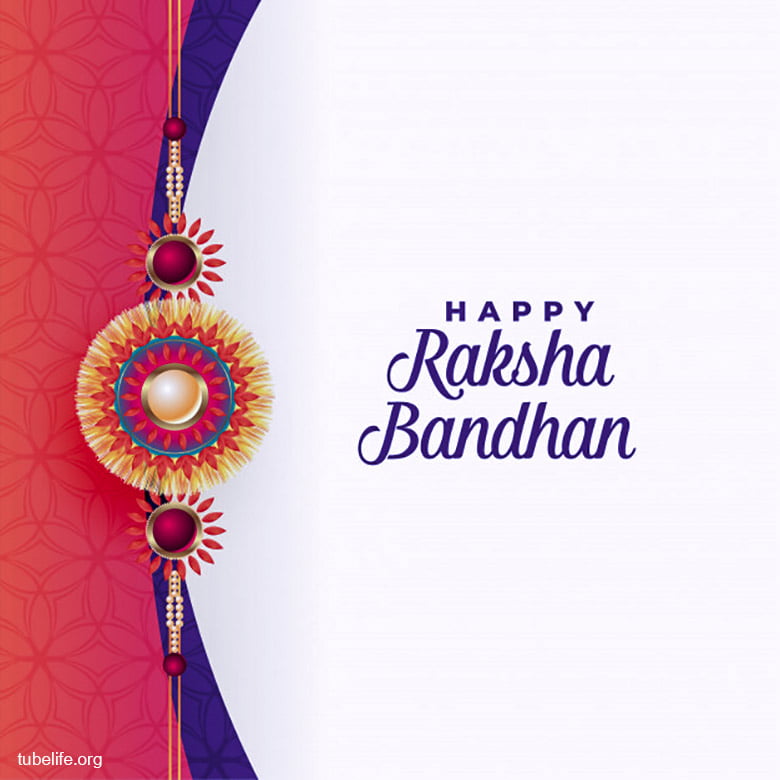 Earlier I was blessed with an amazing brother but now I am more blessed because I have a wonderful bhabhi who is more like a friend to me…. Happy Raksha Bandhan to both of you.
To amazing bhaiya and Bhabhi, sending my best wishes on RakshaBandhan and lots of love
It's lovely …that we got to grow up together…like two peas in a pod… 
Happy Raksha bandhan to my sweet as sugar brother. Give half of this wish to my bhabi ..
RakshaBandhan is all about loving my bhaiya and my Bhabhi because you two are truly adorable. Happy Raksha Bandhan.
RakshaBandhan Poems' SMS
A Sister Like You Someone who will understand
Who knows the way I feel
In every situation
Her concern is very real
Someone who has walked my ways
Who knows my every need
Times when she would see me cry
Her heart would nearly bleed
Everyone should have a sister
Just the way I do
Richly blessed is what I am
To have a sister like you
My Sister and Me We laugh,
we cry,
we make time fly.
Best friends are we
my sister and me.
Tie This Rakhi & Pray You were there for me when I was young, 

You were there to protect me when I was adventurous,

You were there to guide me when I was confused, 

I am what I am because of you and all I want to say is Thank you. 

I tie this Rakhi and pray for you, 

May you have good health and remain strong, 

Achieve prosperity and live for long. 
Soulmate Brother A part of my soul, a part of my heart, 

Dear Brother, we are together in spirit even when apart 

You guide me for every step I take, 

And stop me before I make a mistake, 

With my Rakhi, I send you love 

that will bring you health and good luck. 
You never say no,
you never say thats impossible and
you never say you can't.
That's my bro, a superman
who make things possible and
who make paths smoother.
I love you Bro.

A Brother Just Like You I just want to let you know You mean the world to me Only a heart as dear as yours Would give so unselfishly The many things you've done All the times that you were there Help me know deep down inside How much you really care Even though I might not say I appreciate all you do Richly blessed is how I feel Having a brother just like you.
Thank you, dear sister 

For all you are

A constant support, I know you are never far 

Your love and care is a treasure I hold dear

This RakshaBandhan, I promise to be there 

whenever you may need me, you'll find me standing near
RakshaBandhanSMS in English
Many years ago, God gave me a wonderful gift and that was you, dear sister. Happy Rakhi!
Every night I than God for giving me a sister like you. Happy Rakhi!
Brothers are like street lights along the road, they don't make distance any shorter but they light up the path and make the walk worthwhile. Happy Rakhi.
I have such a wonderful sister like you. There is nothing more that I want from God. Happy Rakhi, sis!
Dear sister, it is because of your guidance that I have achieved success in life. Happy Rakhi!
Dear sister, whenever you would need support or advice, I will always be there by your side. Happy Rakhi!
Hey Sis, When The World Goes Dark, When The Journey Breaks Up, When The World Is Vanished And You Feel Left Alone. I will Be There By Your Side. Happy Rakhi.
If I can choose my brother in next life, it will be you. Love you always. Happy RakshaBandhan
Holi is colourful, Deewali is wonderful but Rakhi has made our relationship POWERFUL. Happy RakshaBandhan.
God could'nt take care for the world so he made mothers. Mother could not take care of everyone, so she made brothers. Thanks for being my brother. Happy Rakhi.
Cute Raksha Bandhan SMS in Hindi
Chand ki Khushbu,

Reshamka Haar,

Savanki Sugandh,

Baarishki Fuhaar,

Dilki Ummidein Apnoka Pyar,

Mubarak ho aapko Raksha Bandan ka tyohar.
Aankho mein Sharafat, Chaal mein Nazakat. Dilmein Sacchai, Aur chehremein Safai, Phir kyonna bole har ladkia apko Bhai. Happy Rakhi.
Agar aapko koi bhianjaan parcel mile to kripya use nakhole. Usme bomb yarakhi ho sakti hai. Apki jaraasi laparvaahia apko bhai bana sakti hai.
Gulab Jamun? Nah!
Chocolate? Nope!
How About a Jalebi? Nope!
Still can't find anything as sweet as you.
Happy Raksha Bandhan!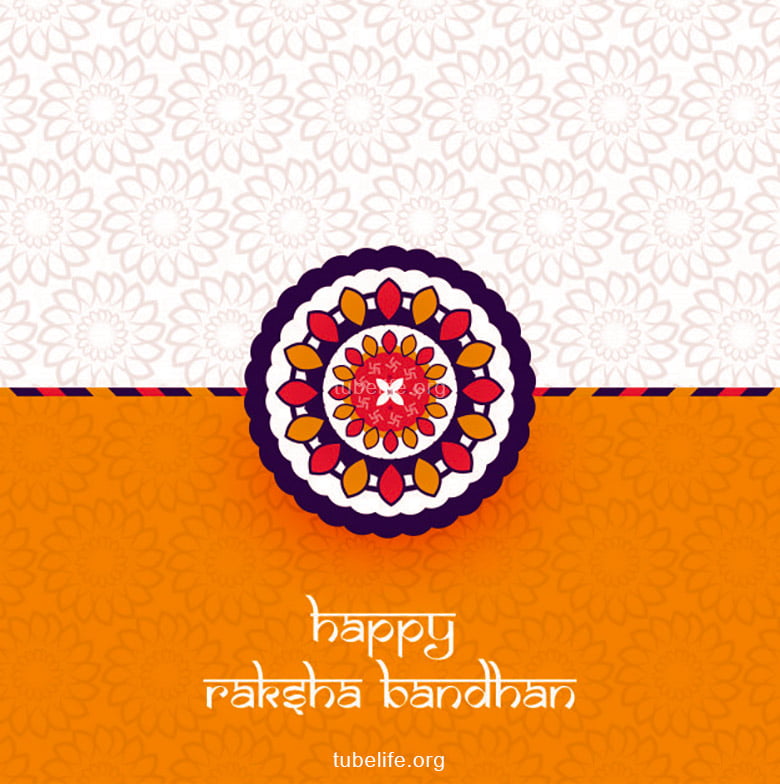 Bhagwan ka retujhe bahut pyaar mile, sabhi ladkiyan tujhe baan dherakhi, tujhe jeevan bharka unka saath mile.
Behen lagati tilak, phir mithai hai khilati. Bhai deta paise aur behen hai muskuraati. Bhai behen ke iss khoobsurat rishteki shubhkaamnaaye. Happy Rakhi.
RakshaBandhan Funny Quotes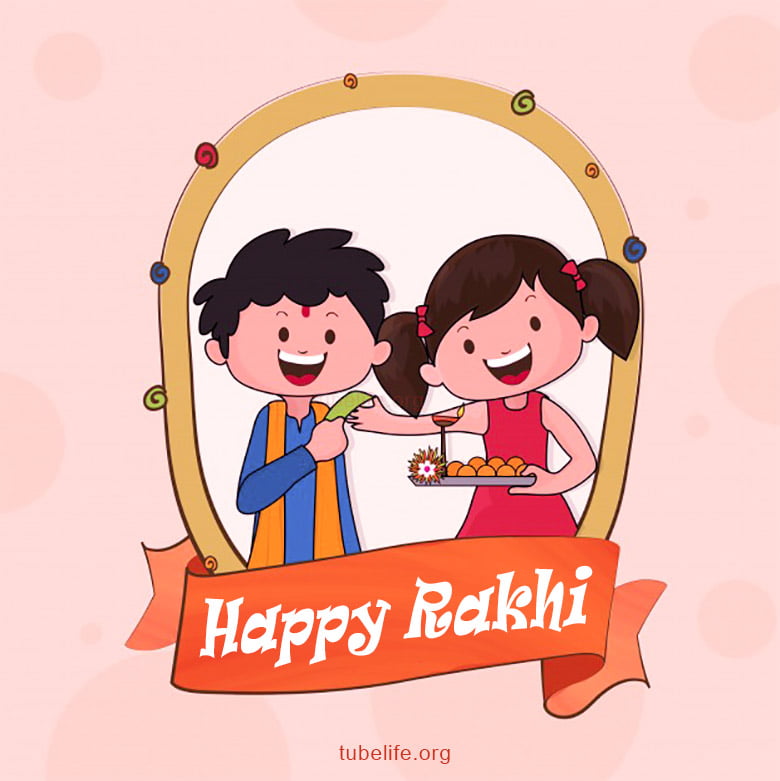 Khuda Kare Khushiya Mile Tujhe Hazaar
Mile Mujhse Bhi Acha Yaar..
Meri Girlfriend Bandhe Tujhe Rakhi,
Aur Ek Aur Behan Ka Mile Pyaar
Kabhi Aati Thi Kabhi Jaati Thi
Kabhi Hansti Kabhi Hansati Thi
Fir Bhagati Thi Bhag Jaati Thi
Khud Bolti Thi, Mujhse Bulvati Thi
Yeh Toh Baad Mein Pata Chala
Key Mujhe Woh Rakhi Bandhna Chahti Thi!
Na Papa ki maar se,
na Dosto ki fatkaar se,
Na ladki ke inkar se,
na chaplo ki bochar se,
Aashiq Sudhrenge to Sirf RAKHI ke Tyohar se
Zindgi me Kabhi Tention mat lena
Bindas Ho k I Love u Kehna
Agar Pyaar k badle Fatkaar Mile to…
kehna Pyari Behana Sada Khush Rehana
Sabhi Friends Ko Suchit Kia Jata Hai
Ki 15 August 2022 Ko Mobile Band Rakhe,
KYO K Kuch Sararti Ladkiya Hai
Jo RAKHI Sms Kar Sakti Hai.
Apki Zera si Laparwai Apko "BHAI" Bana Skti Hai.
Agar aap bus, train, plane ya kahin se bhi aa ya jaa rahe ho
aur kisi mahila ke haath mai phool, dhaga, chain ya chamakti
hui koi bhi vastu dekhen. To turant wahan se hat jayen. Yeh
vastu Rakhi ho sakti hai. Aapki zara si laparwahi apko Bhai bana
sakti hai…Janhit mai jaari!!!
Har ladki tere liye bekarar Hai
Har ladki ko tera intzar Hai
Ye tera koi kamaal nahi,
bus kuch din baad…..
"RAAKHI" ka tyohaar Hai
RakshaBandhan Corporate Wishes
On this Rakhi, let's bring back the lively spirit of childhood, play pranks with each other and become that wacky siblings we were always. Happy Raksha Bandhan.
Siblings are like streetlights along the road,
They don't make the distance any shorter,
But they light up the path and make the walk worthwhile.
Happy Raksha Bandhan!
This is a bond of love,A bond of togetherness,Our life and our hearts.Happy Raksha bandhan
Rakhi is the combination of five meaningful words. R: rock strong relationship A: acceptance all along K: kindness to the core H: heartwarming presence I: idealistic relationship, Happy Raksha Bandhan.
May this auspicious occasion bring you all the prosperity and good luck in your way of life. Happy Raksha Bandhan!
That's all today we could share with you with a view to assisting you to find some amazing 100+ Raksha Bandhan SMS, wishes, Rakhi greetings and messages to share with your beloved brother or sister on this happy raksha bandhan. Hope you enjoyed all the text greetings and all the image wishes of Raksha Bandhan. Have a great day of Raksha Bandhan. Make this bond of siblings alive till the death. Thank you.